Our vision
Our vision
We believe every child is unique in terms of life experience, developmental readiness, and cultural heritage. Partnership between whanau and our centre is, therefore, essential to the optimal growth and development of the children in our care.
Our aim is to provide a safe, nurturing, stimulating environment that accommodates and embraces difference and diversity. Our goal is to promote the spiritual, physical, social, emotional, and cognitive development of each child.
We believe in the integration of learning and play, as children learn best by 'doing'. We strive for a balance between teacher-led and child-initiated activities, providing the foundation of a developmentally appropriate early childhood program. Given opportunities to explore the world around them, young children become active, involved learners. The centre a place where they can be successful and discover that learning is fun.
We believe, with this foundation, children will develop strong learning dispositions and become curious, well-rounded learners, able to make independent choices and act responsibly.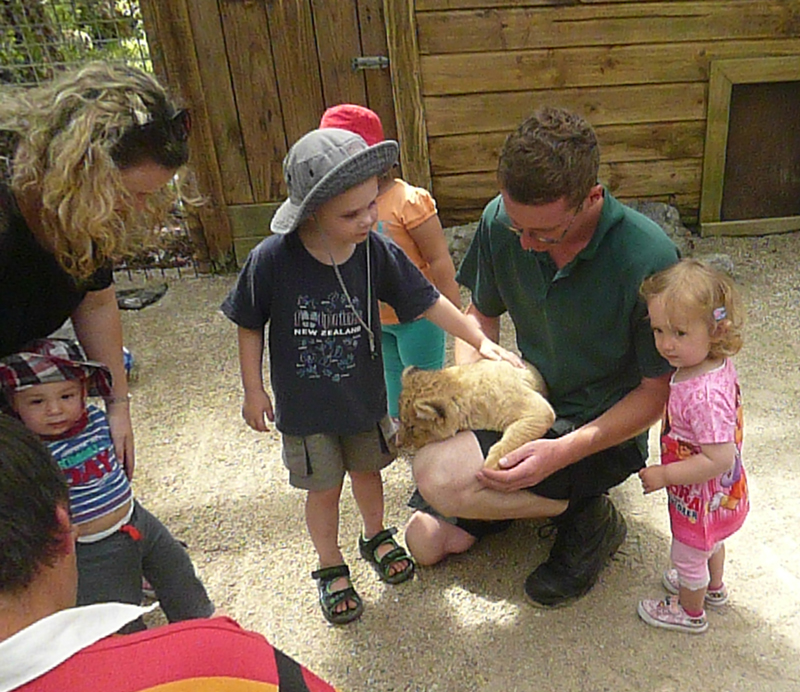 Our Core Beliefs
Human Nature
The central component of our philosophy of early childhood education is the belief in the innate capacity of all individuals to grow. We feel that we each possess creative potential to allow us to move in the direction of self-actualization provided that we experience life within a nurturing environment. Our major role then, of any educational endeavour, is to nourish and spark the inherent possibilities of human development.
Person Centered
We recognize that all individuals are unique and come to all relationships with different experiences, personalities and cultures. We respect these differences by centering educational opportunities on the individual and recognizing that the growth and development of all members of our community, children, staff and parents are dependent on this respect. Our programme therefore, is child-centered and child-initiated.
Interdependence
Emphasizing cooperation and not competition leads to interdependent relationships that foster autonomy, self-knowledge, a positive sense of self and the ability to think critically. The motivation for learning and developing should be intrinsic (come from within) as opposed to extrinsic and lead to a personal sense of accomplishment, satisfaction and joy.
Holism
The growth and development of all individuals are not dependent on any specific phenomenon but rather the whole context of one's environment. While we focus on life within a centre setting, we understand that one's family, community, culture, political and other environments jointly influence ones development.
Multi cultural/Anti-Bias Approach
We recognize that our attitudes toward our diversities have the potential to divide us as human beings. Education must address this by creating a learning environment that allows us to be united by our diversities and empower individuals to seek social harmony. We believe that it is imperative that we engage in the constant process of self-examination and evaluation to detect the existence of discriminatory attitudes, behaviours and practices on a personal and institutional level. We value diversity and respect each other's cultural values.
Experiential
In our attempt to nurture the development of the whole person, we feel that the most meaningful education is that which results from experience. By engaging in experiential activities, individuals have the freedom to follow their own styles. We believe that if we meet their needs, children will choose to engage in learning opportunities.
On Teaching
We believe that teaching requires a highly developed theoretical perspective, scientifically grounded practice and artistic sensitivity.
To facilitate the developmental process, we feel it is imperative that teachers establish a warm, caring personal relationship with every child. It is imperative that teachers support children's learning and development by responding to their verbal and nonverbal messages.
While we recognize that optimum development takes place in an atmosphere of freedom, we clearly understand that teachers must intervene in situations when there is damage to property, materials or if others or themselves are potentially harmed.
In teaching, dialogue plays a central role. Dialogue contains words and body actions. During dialogue both children and adults have a chance to express themselves.
Expressing Emotion/Problem Solving
Teachers are responsible for modelling appropriate ways of expressing emotions and teaching problem solving.
Programme Planning
We believe that children are central to their own learning. We make use of two approaches in program planning – "child-centered" and "child-initiated". In child-centered planning teachers observe and then create learning opportunities based on the children's interests and abilities. Child-initiated learning requires that the children make decisions as to the experiences they will involve themselves in.
On planning and preparation: ranges of learning opportunities are always provided indoors and outdoors so that children can choose what they want to focus on (a more common term for learning opportunity is activity). We have chosen to use the term "learning opportunity" because we feel that this puts the emphasis on the child rather than on the curriculum area.
Physical Environment
The indoor and outdoor physical environment should be attractive to both children and adults. Materials are selected in order to stimulate creative thought and awareness in children. They are intended to build on the family and cultural backgrounds, observed interests, moods, activity levels and abilities of the children.
Child Guidance
We believe that providing acceptance, clear guidance, and love will support children in their process of acquiring self-discipline. Adults set up an environment of trust in order to develop self-esteem in the children and give them the confidence to explore their world. Punitive measures such as isolation, humiliation, or deprivation are never used.
The children have limits. When intervening in a conflict among children, adults model problem solving skills as well as give support. For example, if one child hits another, both children need attention. Besides comfort, the "victim" is urged to express his hurt and anger in words: "It hurts me when you hit me!" Helping the child voice their rights empowers the child. The child who hit needs to be calmed down and reassured that the adult will help them to regain control. The adult will either stay with the child until constructive play is resumed, or help the child find another play area.
Children will test adults. Adults are encouraged to watch before they move in. Children explore the boundaries for many different reasons. When there are unfamiliar adults in the room children may react by trying to see how well the "new faces" know the limits. Their testing may be perceived as mischievous, but it may well be an attempt to establish whether they can feel secure with this new person.
The adult's challenge is to present a stimulating environment based on the children's observed interests, while at the same time acting on the learning opportunities initiated by their curiosity.
It is the responsibility of the Supervisor to provide feedback, guidance, and training to staff in this approach to child guidance. Should staff member's actions contravene the ECE Regulations 2008 and /or the policies and procedures of the Ole Schoolhouse, then intervention/disciplinary action consistent with the Law will occur. The Licensee hires staff using a well thought-out selection process which includes a police reference check and staff input.
Nutrition
Proper nutrition in childhood can reinforce lifelong eating habits that contribute to children's overall well being and help them to grow up to their full potential and a healthy life. In addition to contributing to the current childhood obesity epidemic, children who do not have healthy diets as young children are likely to continue to make unhealthy choices as teens and adults. We work with whanau and children to understand the basics of child nutrition, avoid common mistakes, make healthy choices, learn about new things, and teach children healthy eating habits.
Recommendations

Mia
I put my son in the care of the staff at the Ole Schoolhouse just before his first birthday and… Read More»
Deanna
Putting my son (at 11mths) in daycare was a scary time, but the wonderful staff at the Ole Schoolhouse made… Read More»