Enrollments
Enrollments
To download an enrolment agreement please click HERE.
Please click HERE for our Parent Information Sheet.
You may qualify for childcare support based on the level of income your family earns. Please click HERE  to see if you qualify.
Our fee structure
Effective from 5 July 2021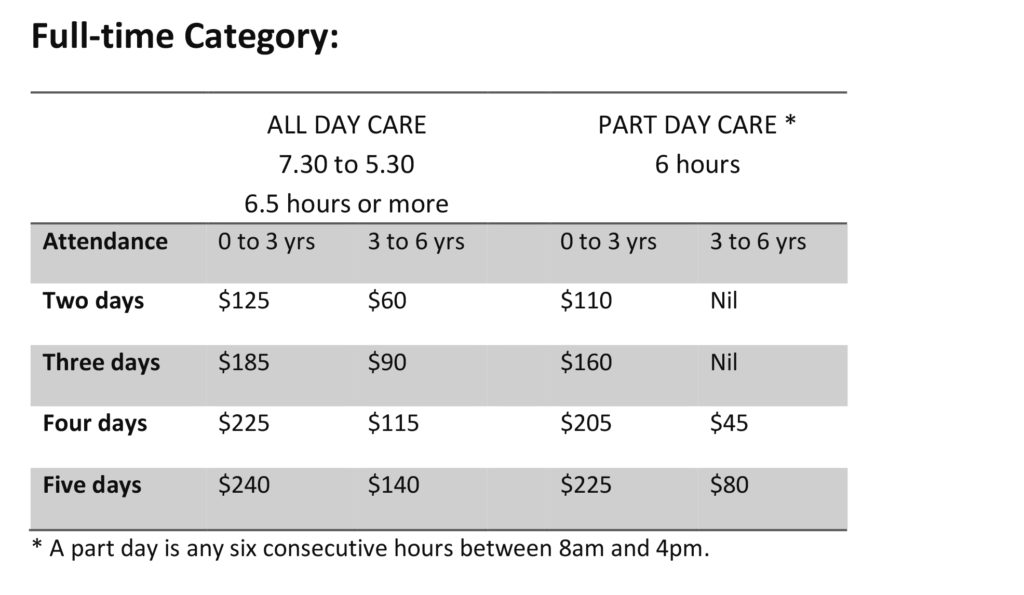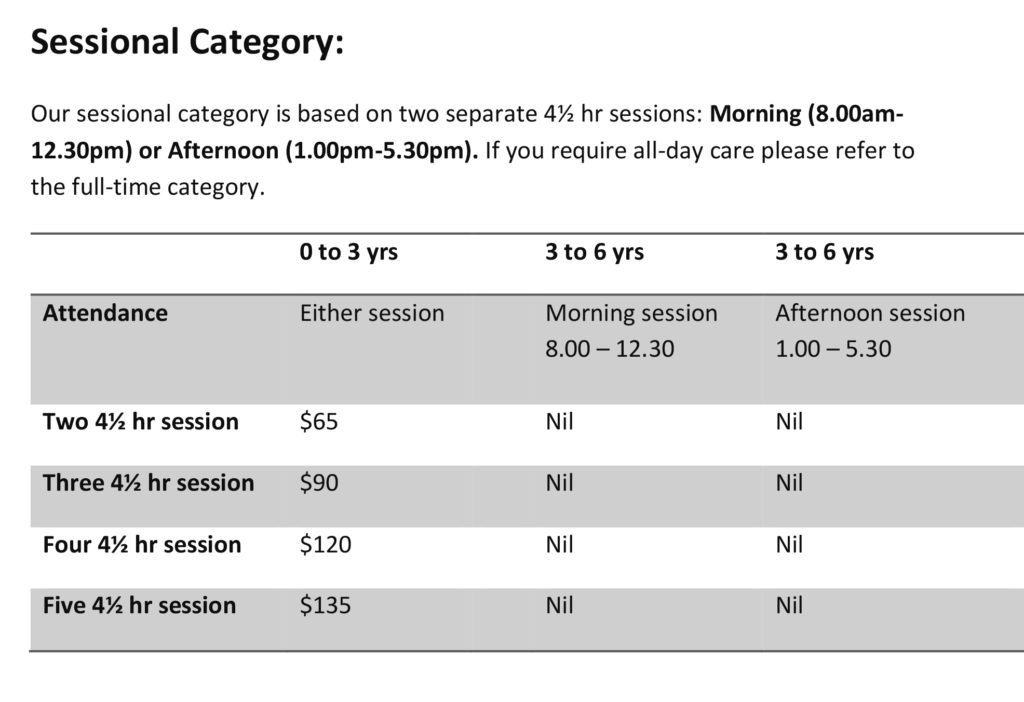 Notes:
Our fees are fully inclusive and there are no extra or optional charges . Please note that full fees apply for emergency closures, public holidays, absence and sick days. All fees must be paid weekly in advance and by automatic payment. Interest will be applied to overdue accounts at 2.5% per month compounding.
We require two weeks written notice if you wish to terminate or change the permanent booking for your child
Sibling Discount
If you have more than one child attending the centre full-time, you will receive a 10% discount for the youngest sibling (not applicable for children receiving 20 ECE subsidised hours).
20 hrs Free ECE
The rates for 3 to 5 year olds in both the full-time and sessional categories assume that the child is using their full 20 hours free ECE at the centre. Parents must sign a form to confirm that their child is not enrolled elsewhere under the 20 hours ECE scheme. Rates are adjusted where this is not the case.
Frequent Absence Checks
The Ministry of Education requires us to monitor that bookings (both days and hours) match children's actual attendance. We are obliged to change bookings where there is a frequent absence pattern.
Late fees
Late fees will be levied where children are not collected by 6pm at a rate of $10 per 10 minutes or part there-of (i.e. in increments of $10). However, we understand that on occasion there may be genuine reason for being late for which we will not charge. This will be at the discretion of the manager.
Optional Services Available
From time to time, excursions will be organised further afield requiring payment of specific charges to cover transport and/or entry costs. These will be notified to parents on a case-by-case basis and consent will be sought in each case. Other chargeable services may be added or offered from time to time.
Holiday discount
Fees are payable regardless of illness and family vacation times. In the event of absence for any reason fees are payable in full for the first week and at half rates thereafter if notice is given to the centre in advance and up to a maximum of four weeks each year.