Picture book agenda
Picture book agenda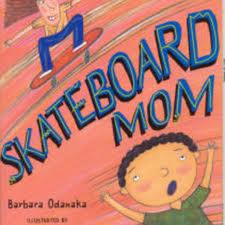 The role of gender
Picture books are a wonderful part of a child's life: closely bonding them with family and providing lasting inspiration, enjoyment and education. Unfortunately, many of these books reinforce restrictive gender stereotypes rather than upholding cultural progress and preparing future adults for further change.
Although there has been some relaxation of the rigidity of gender stereotypes in children's books over the last few decades, it is still usually boys who are saving the day in the end.'
One of the fundamental problems with this and other gendered behaviour patterns commonly appearing in picture books, is that many of the children exposed to them, particularly those aged between two and three, are discovering how to categorise themselves by gender.
Gender identity
Once children of this age group form a gender identity, they actively pay attention to gender relevant information, so behaviours and values that are presented as "for boys" or "for girls" are likely to be adopted. They also tend to ignore, avoid or forget information that is counter-stereotypical. Encouraging adherence to stereotypes can restrict children's engagement with early childhood programs and prevent them from reaching their potential.
If girls don't sometimes play in the block corner they may lack visual spatial skills as a result, while boys avoiding dramatic play can mean that they tend not to develop verbal and perspective taking skills. Girls usually have well developed fine motor skills from sedentary activities, while boys' active play improves their gross motor muscles.
It is more acceptable for girls to engage in counter-stereotypical behaviour than it is for boys. It has been said that the most important thing for girls to learn is how not to be a baby, whereas the most important thing for boys to learn is how not to be a girl. Perhaps this is due to the fact that the male role is perceived to have more value in our society.
Positive representations
As a parent with a daughter, I love to find books that present a heroic and active girl character. A search on Amazon.com will reveal several non-stereotypical books published in recent years. For example, Skateboard mom (2004) and Claydon was a clingy child (2001) both portray active mothers. The princess knight (2004) and Do princesses wear hiking boots? (2003) diversify the traditional princess character, while fairy tales are rewritten in The brave little seamstress (2002) and Sleeping Bobby (2005). Check out our Bookshelf section for more details.
Some books to consider
Some older books I found in a university library which oppose and diversify gender roles include: William's doll (1972) by Charlotte Zolotow and William Pene du Bois, The paper bag princess (1980) by Robert Munsch and Michael Martchenko and My dad takes care of me (1987) by Patricia Quinlan and Vlasta van Kampen.
We all have our soft side and our aggressive side, our wild side and our calm side, our irrational side and our logical side. That is what makes us unique as humans. One of the challenges for children's authors is to depict kids of whatever sex as multi-dimensional. And of course, this is something we keep in mind at The Ole Schoolhouse, too.